by Mozie
The creation of useful content isn't everyone's strong suit, which is why it's sometimes easier to hire someone to do it for you. In this brief article, we will discuss the advantages of PLR (private label rights) content.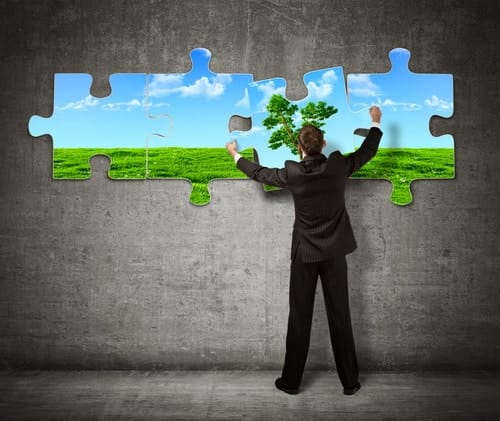 Just What is Private Label Rights Content?
PLR content is written material such as autoresponder messages, eBooks and articles that you can buy and claim as your own. There are many different types of PLR content out there, different methods of acquisition and different rights once it's purchased. In most cases, authorship rights also convey the right to edit, disassemble, compile and publish the content as you see fit.
PLR products are perfect for those getting into affiliate marketing, because it's cheap, editable, and it's easy to insert your own links without having to mention anyone else. You don't have to look far to find a PLR content marketplace; writers are flooding the market with relevant, well-written content.
PLR Content Packaging
Most content comes in PLR article packs, which are focused on certain topics. For instance, you might find a PLR pack on tropical fish or gardening, and each pack will contain a number of articles on that subject. Pieces can be of differing lengths, but most are anywhere from 300-500 words.
Even if a PLR seller claims to have a native English-speaking writing staff, that doesn't mean that the pieces will be fluent. However, you should consider that you may need to do a little editing of your PLR articles to ensure that they're unique (especially if you're using them on an optimized site), and you may as well edit them for grammar and flow while you're there.
PLR Content from a Membership Site
Such sites offer great values on a per-article basis. For a monthly fee, you'll get access to a variety of PLR article packs. Most packs focus on subjects that providers think will benefit AdSense users, and they'll include keyword research, header images and recommended affiliate programs.
Buying Individual PLR Content Packs
You may also find sites selling single PLR packs for a one-time purchase price, which is usually lower than the monthly cost of a membership site. The main disadvantage of buying packs individually is in the spotty quality of the content; these sites have no motivation to retain customers, so they may skimp on the writing.
Other Sources of Private Label Rights Content
If you've ever visited an IM forum, you've probably seen people selling PLR packs for a low price—sometimes as low as a couple of dollars for 100 articles. You won't get a guarantee as to the distribution or the quality of the articles in a pack, but if you're willing to do a little tweaking you may be able to find a good bargain.
How to Use PLR eBooks and Other Content
There are many ways to use quality PLR products, whether you're re-selling it or using it on your own site. If you're looking for fresh content, you can rewrite articles yourself—or bring someone in to do it for you. Use bits and pieces of content in an autoresponder series, or to create a script for a PLR video. YouTube is a rapidly growing source of traffic, and very few people are using PLR content on the site.
In this guide, you've learned that PLR content is editable and claimable as your own. You can post it on your site, put it into an eBook, or turn it into a video series. With the right set of PLR products, you can build your own site and grow your business.