by Mozie | Leave a comment
10 Ways You Can Edit and Re-purpose PLR Content and Products To Make More Profits
You should consider rebranding your PLR because it will help you position your product as a unique product and help you get rid of 100's of competitors.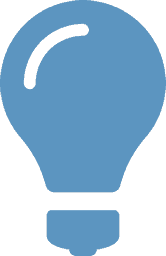 If you have PLR content on your computer's hard drive, and it's just 'collecting dust", you're far from alone – most marketers buy it, and never use it, because they haven't learned how it can grow their businesses. If this describes you, or if you want to use your content to its full potential, read on to find out how you can make money with private label rights videos and other products.
Fill your autoresponder with it. If your PLR content contains step by step instructions or a set of relevant tips, you can quickly and easily turn it into an e-course. In fact, if you have enough content, you can create a series that runs automatically for months. However, you may have to make minor changes to the content to keep it evergreen.
Create PLR video courses as a subscription bonus. If you want people to sign up for your mailing list, you'll need to give them a compelling reason – and one way to accomplish that goal is to offer something for free, such as an ebook or a report. Use the PLR content you have, modify it to fit your brand, and create bonus content easily.
Offer it along with paid products. Potential customers may be on the fence about buying your product, and offering bonus content is a good way to encourage them to make a decision. By rebranding your PLR content, you can give them the push they need.
Use it to create new, paid content. Use the best PLR ebooks and videos you have to create branded media such as marketing courses, seminars and much more. For the best results, combine content from multiple sources.
Create viral reports. Do you have content that's controversial, entertaining or useful to your target audience? If so, rebrand it and use it to create a niche-specific report.
Turn it into a video. One of the greatest things about PLR is that you don't have to limit yourself to an original format. For instance, you can turn a text report into a brandable training video with PLR.
Put it together and create a membership site. Do you have a tremendous amount of PLR stuff on a single niche? If so, you can assemble it and create a membership site full of ebooks, training videos and niche-specific articles.
Publish it on your blog. If you don't have any private label resale articles, it's OK – all you have to do is modify some ebooks and reports to create blog posts.
Hold a sale. This is another great way to turn your unused PLR content into quick cash. On your website, run a short-term sale and offer this valuable content for a low, low price.
Put together a podcast. Instead of posting text on your social media pages or blog, you can turn your branded PLR into a podcast, submit it to directories and reach your intended audience.
There you are – ten easy ways to rebrand PLR content and use it to push your business to new heights. The key to success is to start with quality content – but if you're a savvy internet marketer, that should be easy. By following the steps above, you can use PLR videos, articles and ebooks to increase site traffic and boost sales.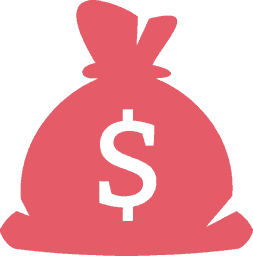 Rebranding PLR content will help you position your product to be unique on the market, thus dominating your competition that are reselling PLR as is. The hard part in doing is creating the graphics yourself.
There are 2 options I personally use for rebranding my PLR products:
I hire a designer on Fiverr.com to design new graphics for me for $5.
I use a software tool like eCover Authority, Pixel Studio FX 2.0 or Cover Genie Pro and do it myself since they offer many ready made templates that are easy to edit and can push out professional looking graphics without being a designer myself.
I own a copy of ecover Authority and Pixel Studio FX 2.0 and I have to say, Pixel Studio FX 2.0 outshines all the eCover design software tools I've tried out so far, and I've tried many. It's very easy to use, has lots of high converting templates to work from and some really great 3D models for different types of digital products like ebooks, reports, audios, videos, boxes etc
So make sure you consider rebranding your PLR so they can appear unique to your brand and business and earn you maximum profits – it's well worth it!