30 Day Product and Branding Challenge with Personal Use Rights
Discover The Ultimate Insider's Secrets of Using the Internet To Build A Sustainable Monthly Income"
Imagine Your Life If 100% Income Was Made Online… How would your life be different?
If you are interested in radically increasing your internet marketing results … then this is going to be the most exciting message you ever read.
Introducing…
30 Day Product and Branding Challenge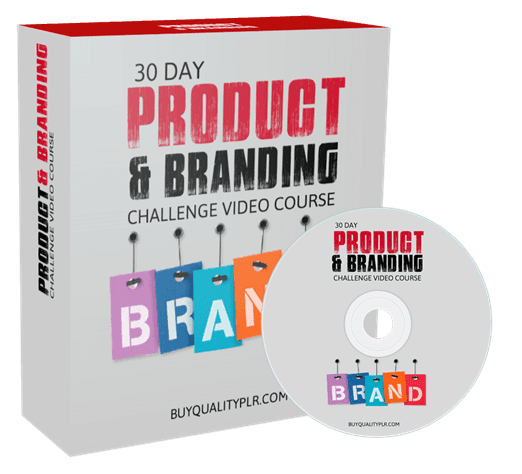 Here's why:
I have just finished watching and listening to an amazing new video and Mp3 series called, "The 30 Day Product and Branding Challenge" In this 17 – Video/Mp3 series, my good friend Charles Terrence Harper covers just about everything you need to know about using some incredible, yet simple, techniques for supercharging your internet marketing and getting many times your current results in the same time.
He starts at the beginning, with step by step instructions and goes through the entire internet marketing information business process, from the beginning, all the way up to the most advanced techniques he uses…giving you over 17 hours of complete internet marketing instruction.
Imagine being able to create an entire internet marketing information business in just weeks instead of months or years.  Wouldn't that be great?
Or what about if you could get others to create products for you, instead of having to labor over them yourself?  How would that feel if you could do this?
Imagine being able to create a line of products, or use someone else's affiliate products, to create a fulltime income…and imagine getting to a fulltime income in just months, not years. It truly is possible, but you need to know how.
That's what this brand new Video series could help you to do.
And it's not like any other CD series you've ever listened to on radically increasing your internet marketing results.
Why?
Simply, every recording is there because "people asked for it" or because it is vitally necessary for your growth and success in internet marketing.  Well, not just any "people" really. But from real live questions. Questions from people who love using simple techniques for supercharging their internet marketing and getting many times their results in the same time.
And now, I'm passing these insider secrets on to you…
Charles was a prolific product creator from 2011 to 2013…so prolifc, he was approached by several six and seven figure, high profile marketers to begin creating products for them … He became the ultimate insider.
He studied their methods, he learned their moves, he watched their relationships, he asked questions and has now brought the best of all techniques to the internet marketing community.
And in his brand new "30 Day Product and Branding Challenge" He reveals it all, exactly the methods he uses, from what he learned from the "guru syndicate" to get new products on the market fast, build a "snowball"…starting with no affiliate, no list nor paid ads to Create a large list of highly responsive buyers, and create a strong sales funnel for the highest level of profit in your online business.
And he's given me exclusive permission to pass this knowledge on to you…
He doesn't drone on and on giving you useless info about how internet marketing is 'supposed' to work'…or how it 'can' work…but I practical techniques he and veteran marketers use to supercharge their own internet marketing.
Which means no fluff. Just the real answers you want to know.
You'll discover all types of exciting tips.
Here's a sneak peak at what you'll discover in "The 30 Day Branding and Product   Challenge":
A Super simple way to do list building with no name recognition or prior experience.
The KEY, but little-known way to create new products that will sell to your market in days, not months or weeks – saving you hours of time and hundreds, maybe thousands of dollars.
The classic formula that veteran marketers use and teach to write highly persuasive, informative squeeze and sales page that makes readers literally demand to click through to your web site and get more information (or buy something) from you.
A proven strategy for creating marketing funnels that make your launch profitable, even when you give affiliates 100% commissions.
7 tips and tricks for supercharging your internet marketing…including creating Videos and high ticket products to deliver maximum value to your subscribers.
Have you been looking for this for ages? Discover how to create one new product per month in literally just a few hours per week.  Imagine the success you can have online if you have 5 or 10 products of your own, instead of just one or two (or none).
Your secret weapon for testing and tracking that can instantly improve your revenue and profits by over 7 times.
My private list of sources to find high value bonuses…as well as to create your own.
And that's just a fraction of what you'll find out in the "30 Day Product and Branding Challenge"That's why you should own the entire series today.
Modules Contained in this Video/Mp3 Series:
Module 1: Introduction to the Challenge
In this module Charles goes into detail on HOW and WHY internet marketing works
Module 2: What's More Important Than Your Niche
The most important decision to make in your online business
The one principle you must master for success in internet marketing
Module 3: What To Get And Where To Find It
A Complete (and Personal) List of Must Own Resources For Your Internet Marketing Business
Module 4: What You Must Know
The Skills To Save You Time and Thousands Of Dollars In Internet Marketing
Module 5: Who Are You Selling To
What Is the Market For Information?
What Makes Products Sell Fast
Module 6: Making Customers Love You
The Keys to Customers Buying Over and Over Again
Why Your Success In Internet Marketing Won't Be A Mystery
Module 7: How to Determine Customer Need
The Needs Among Internet Marketers
What Topics and Products Work Best?
Module 8: Starting the Creation Process
The Two Videos you Must Add to Every Course
The Key Elements In Your Video
Module 9: Elements to Add To Your Course
Key Elements for Customer Loyalty
How to Do Bonuses for Your Course
Module 10: How To Deliver Your Product
Keeping Your Product Secure
Creating a Great Customer Experience
Module 11: Where Is the Traffic Coming From?
Your Built In Traffic Source
A Simple Way To Get Started Selling (without being a salesperson)
Module 12: Keys To the Selling Process
Affiliate Relationships
The Product Snowball
Module 13: Creating Products from Webinar Content
How to Create Your Products from Any Webinar
The Two Routes of Product Creation
Module 14: What To Do Once Your Product Is Created
Marketing Before You Create
Getting Ready for The Sale
Module 15: Starting the Creation Process
The Two Videos you Must Add to Every Course
The Key Elements In Your Video
Module 16: Building Momentum in Your Business
What To Do To Get Your Business Moving
Why Affiliates Should Create Products
Module 17: Turning the Product Snowball Into A Business
The Key to Creating Systems
Tools To Manage Your Business
I'm Also Throwing In The Complete Resource Presentation
That's right…I know that in addition to listening to this material, you will also want to see some of it in print.  So I have compiled theslide presentation that takes you through each step of the process I teach in this massive video series…so you can easily refer to it, along with the Videos or Mp3's.
This printed manual contains some of my most precious tools and it is arranged in such a way that it literally goes with the Video series, section by section.
What's a resource like this worth?
To have someone do all this research for you would normally cost you thousands of dollars (He should know, Charles spent far more than $40,000 learning everything he reveals in this Video series!). Particularly laser-guided accurate information like this – SPECIFICALLY for using some incredible, practical but little known, techniques for supercharging your internet marketing and getting many times your current results in the same time.. This isn't some boiler-plate collection of answers.
Everything is explained in PLAIN English. Which means it's dead-easy to listen to and understand. And it's logically laid out.
As you know, Charles hasn't produced any Video or audio products like this.  Most online marketers price these types of products at between $997 and $1997 for the level of information I reveal in these Videos (basically everything – everything he knows and uses about internet marketing).
In the long run, I plan to add this product to my 'sales funnel' at $2000.  This will eventually be one of my entry – level sales funnel products, and will be 'mandatory listening' for anyone who wants to gain access to my high ticket coaching products.
I have decided to make the initial 20 copies available to you, my loyal subscribers, for only $999 $197 to each of the first 20 people who buy this today.
Yes, you read that right…only $197 for an entire 17 – Video/Mp3 series, plus the complete sectioned slide presentation of the very information Charles uses to run his online business.
That's right, a fraction of what it's really worth or what it cost him to research. Why would I make it so affordable? Simply because I want to make it affordable to you, my loyal subscriber.
You have purchased my ebooks, you have applied my methods, patiently waiting for me to come up with a complete product – one that addresses every single internet marketing issue you can dream of – and I want to reward you for your patience by practically giving this away
The bottom line is I'll be able to offer this fantastic resource of information (which if you follow the tips contained on these Videos could really give you some amazing benefits) to more people. And make my investment back over time.
No matter what however, it's a bargain for you. And yes, I plan on raising the price from $197 to the $497rice very soon. Once I sell out the initial production run, I intend to raise the price. So you'll want to be quick if you want to save some money.
$197 is a drop in the ocean compared to what you learn with these secrets.
And don't worry, if for any reason you're not happy with the content, you have a complete guarantee to protect your investment.
Here's a Sample Video So That You Know What To Expect From These Videos
Package Details:
Download File Size – 4.24 GB
License Details:
[YES] Can be used for Personal Use
[NO] Can convey and sell Giveaway Rights
[NO] Can convey and sell Resale Rights
[NO] Can convey and sell Master Resale Rights
[NO] Can convey and sell Private Label Rights to the original document
Spread the Word! Be Social and Get 5% Off
Related Products That May Interest You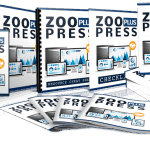 Zoo Plus Press 2.0 51-Part Video Series Discover the Secrets of Creating Profitable High Quality Products that Keep Customers Coming Back for More… In this Course, You'll Find Out How…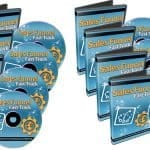 #salesfunnel #salesfunnels #funnels #conversions #buyersfunnel #salesfunnelbasics Sales Funnel Fast Track PLR Video Series Finally, Discover How to Get Your Private Label Rights Product Set Up So You Can Start Generating…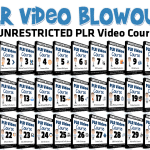 30 Unrestricted PLR Video Courses Focusing On Hot Internet Marketing and Make Money Online Topics This Is Your Chance To Grab An Elite Marketers Package Of Over 120 No-restriction Private…
---
TAG : product and branding, product and branding puo, product and branding puo videos, product and branding training course, product and branding video course, product and branding with personal use rights
CATEGORY : Business, Business Video Training, Internet Marketing, Local Marketing Video Training, Personal Use Only Products, PUO Video Courses, Top Sellers, Video Courses